No date for Valentine's Day this year? No problem if you are in Mexico.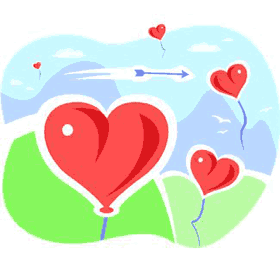 Although St. Valentine's Day probably started as a pre-Christian observance, it later became a minor religious holiday honoring St. Valentine. It was celebrated in Europe privately as a day near the end of winter and the beginning of Spring to express romance. It started to become a more public holiday in the U.S. in the mid 1800's when a Massachusetts stationer started mass producing Valentine's Day cards and selling them in her shop. It has grown and grown and is now celebrated in most countries of the world as a day of love and romance (seemingly not at all private!).
In Mexico, the day is called día del amor y la amistad, which means day of love AND friendship. It has evolved as a day to show appreciation for people you care about—and that doesn't mean it has to be your significant other—it can be anyone you care about, from your teacher, your co-worker or best friend. Flowers, poems, gifts and food are exchanged as much with friends as with lovers. So, think about taking your significant other to enjoy the friendship of Mexico on Valentine's Day or any time of year. Or join us on one of our tours to Mexico's Copper Canyon or Yucatan.
Happy Valentine's day to all our California Native friends!