Have the Copper Canyon and the Yucatan both been on your travel list for years? Now you can visit them together on a grand vacation to both of these wonderful Mexico destinations.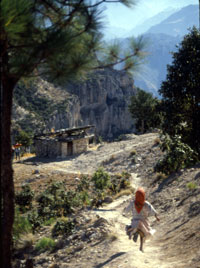 The California Native has been leading small group tours through Mexico's Copper Canyon for over a quarter of a century. A few years ago we added the Yucatan to our growing list of exciting destinations. Now, at the request of many of our clients we have tied these two destinations together by scheduling tours which explore both Copper Canyon and the Yucatan. Two views of Mexico, both completely different.
Copper Canyon is four times as large as the Grand Canyon and is located in the rugged Sierra Madre Mountains of Northern Mexico. It is the homeland of the cave-dwelling Tarahumara Indians and is accessed by one of the world's most spectacular rail rides. On our tours of this fascinating area we travel to remote villages and discover the culture and history of these people who are also considered to be the world's greatest long distance runners.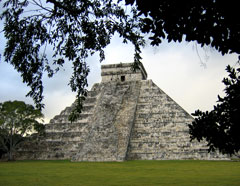 In contrast to this, on the tropical Yucatan Peninsula we visit the ancient ruins of the mighty Mayan civilization, as well as charming colonial cities, forts constructed to fend off the Caribbean pirates, and beautiful white sand beaches. Some of the tours also visit the state of Chiapas, with its lovely colonial mountain towns, jungle-draped ruins, and magnificent Canyon de Sumidero.
The combined trips are scheduled to depart on October 18, November 1, and December 28. Our 2009 departures are scheduled for February 14, March 1, May 11, October 5, and November 1. Each destination can also be booked on its own.
Please call us at 1-800-926-1140 for more information on these combined Copper Canyon/Yucatan adventures.