When you think about the history of wine, it's easy to picture France, Italy, and Spain as popular destinations for the grape lover. Read MEXICO and WINE in the same sentence and you're likely to think Tequila?, and rightly so, but did you know that a number of award-winning wines come out of the country as well?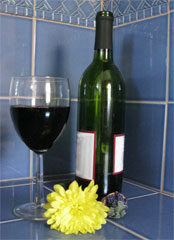 Winemaking in Mexico has its own history and can be traced back to the arrival of the Spanish. Early settlers predicted that Mexico's tropical climate would not be suitable for growing grapes, but that did not stop the explorer Hernando Cortes who enacted legislation calling for landholders to plant new vines every year. The Catholic Church was on board with this plan as they brought the Mission grape to be grown on land owned by the church. The vines prospered in the hot, dry climate and helped support the economic health of the colony. In fact, it could be said that in some ways, Mexico owes its independence to the grape. One man in particular, Miguel Hidalgo, was instrumental in planting the vines of revolution.
Miguel Hidalgo was born in 1753 and is credited with cultivating the spirit of rebellion against Spanish oppression. Because of his patriotism, his championing of human rights and his personal courage, he is considered by Mexicans to be the father of their nation and a symbol of Mexican independence. At twenty years of age Hidalgo received his Bachelor of Theology degree and lectured in philosophy and theology at San Nicolás Obispo and, after being ordained as a priest, became rector of the school. Hidalgo worked hard to improve the lives of his parishioners, mastering their native languages and teaching them crafts and skills to improve their economic condition. In his parish at Dolores and throughout Mexico, he promoted winemaking and silk culture.
Wine production continued robustly until the mid-to-late 17th century when the Spanish Monarchy saw the New World competition too great a risk to their profits. The cottage industry of winemaking was declared illegal in the colonies. The Spanish crown called for the eradication of vineyards and deployed Franciscan missionaries to ensure that only wine imported from Spain was used in the sacrament. However, this did not stop the Jesuits, who continued fermenting grapes on the sly. Father Hidalgo was a staunch supporter of this rebellious activity because he wanted self sufficiency for the people in his parish and was intolerant to the subjugation of those in a lower economic situation by those acting on behalf of the king. The ceasing of wine production along with other economic hardships imposed by the king led Hidalgo to organize protest and then revolt.
Today, Mexico is gaining recognition as a player on the world wine market. And, rightly so, with Baja wineries such as Monte Xanic earning acclaim with it's award winning Chardonnay and Cabernet Sauvignon; and Bodegas Santo Tomas, in operation for 120 years, regarded as the oldest continuously producing commercial winery in Mexico, there's no doubt that Mexican wine is a force to be reckoned with.