This June we are celebrating our 30th Anniversary—30 years of leading fantastic trips to exotic destinations around the world.
This anniversary comes as a proud moment for our company's founder, Lee Klein, who continues to scout new locations world-wide in search of new destinations for the active traveler. Klein, who holds an MBA in Management and a BS in International Marketing, spent more than two decades as a corporate manager and college professor until, in 1983, while climbing Ayer's Rock in the Australian Outback, he decided to drop out of the corporate world, take off his suit and tie, and create an adventure travel company based on the lessons he taught his students on how to succeed in business: "keep the quality high, keep it affordable, and treat people the way you would like to be treated."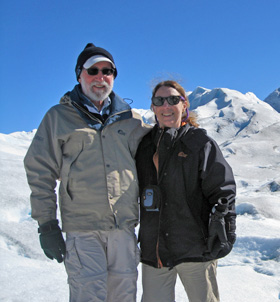 The initial offering from The California Native was a tour billed as "The Other Los Angeles." This day-long excursion traced the route of the San Andreas Fault from the Mojave Desert to the San Gabriel Mountains without ever leaving Los Angeles County. The tours became so popular that colleges in three California counties offered them as part of their community-education programs. From this, the company expanded its offerings to include tours to the Channel Islands, Death Valley, Yosemite, and other uniquely California destinations, as well as white-water rafting, ballooning, spelunking (caving), sailplane gliding, and other outdoor adventures. "My family has lived in Los Angeles for generations," writes Klein in the company newsletter, "hence the name The California Native."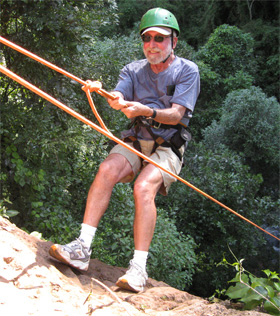 Satisfying the growing client base led to the development of The California Native's most popular destination—Mexico's Copper Canyon. These escorted and independent tours feature the Chihuahua al Pacifico Railroad (labeled as one of the most spectacular train rides in the western hemisphere) and highlight one of the most primitive indigenous cultures still subsisting in North America—the Tarahumara Indians. The California Native has become a leading source of information on this remote area and the company and it's guides are known throughout the area for their work with the Tarahumara.
Today, The California Native offers a wide selection of tours to destinations including Costa Rica, Yucatan, Patagonia, Peru, the Galapagos, Ireland, Bhutan, Myanmar, and China, and more destinations are in the planning stages.