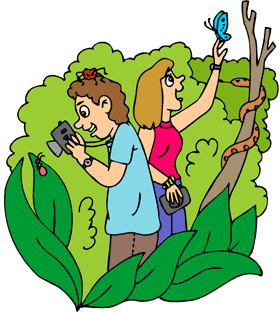 The economies of the world's countries are slow. Travel and tourism are down. Hotels have plenty of space. Crowds are down. Now is the perfect time to take that trip you have been dreaming about for so long. Travel now before the crowds come back and the prices go up. Join us on a trip to one of the exotic destinations around the globe that we specialize in. Whether it's Mexico's fabulous Copper Canyon, the magical Himalayan Kingdom of Bhutan, or the rainforests of Costa Rica we are ready for your call.
Always wanted to come eyeball-to-eyeball with a flightless cormorant or a giant tortoise? Then the Galapagos is for you. How about enjoying a fantastic cruise through the Straits of Magellan, hiking on a glacier and sipping whiskey over-the-rocks of ancient glacial ice? Patagonia is the place, or travel back in time to visit the mighty empire of the Maya—the Yucatan is your destination. Perhaps you prefer to stroll or bicycle through the green hills and friendly villages of Ireland? These are just a few of the adventures that we have lined up for you.
Wherever your dream destination is, now is the best time to travel. When the times are slow it's time to go.