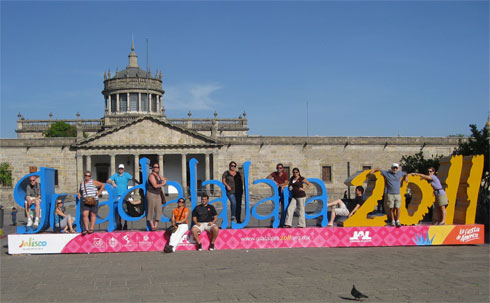 A few weeks ago we traveled, as guests of the Mexican Tourist Board, to the city of Morelia, Michoacan, to attend the 2nd Annual Feria Mundial De Turismo Cultural, a world tourism and cultural trade show which featured tourism vendors from all over Mexico, as well as international tourism representatives.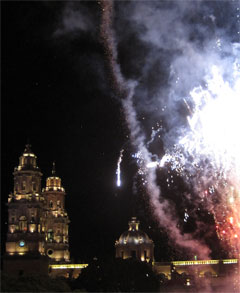 In Morelia, the show attendees included tourism professionals, travel agents, press, and photographers from all over the world. Along with the trade show, we attended cocktail parties which featured local gastronomy and music, and were treated to a special performance of the Ballet Folklorico de Mexico.
During our time in Morelia, the city celebrated the birthday of José Morelos, for whom the City is named. Morelos was a priest and revolutionary rebel leader who led the Mexican War of Independence movement after the execution of Miguel Hidalgo, in 1811. Four years later he was captured by the Spanish and also executed.
The city holiday is celebrated with parades, festivities, balloons, streets closed to cars, and families celebrating everywhere. The day is capped off with a dazzling pageant and fireworks show at the Cathedral.
We then traveled to Guadalara, which was was buzzing in preparation for the Pan American Games, a competition held between athletes from major countries of the Americas every four years. It is the second largest multi-sport event after the Summer Olympics. Everything was decorated—there were ticket booths, public art, banners, and sculptures about the games everywhere.
From Guadalajara we followed the Tequila Route to the town of Tequila, visiting the fields of blue agave and some of the distilleries, where we learned all about how the libation is made and the fine art of drinking it—which we diligently practiced for several days to make sure that we truly had the technique down (pun intended). We also visited the cellars of the Jose Cuervo distillery and drank some of the "Family Reserve"—some of the best tequila we'd ever tasted. Stay tuned for a future blog with the whole Tequila story.
What did we learn on this trip? That Mexican tourism is alive and well and the value for our U.S. and Canadian dollars is great. We never gave a thought to safety—we felt comfortable everywhere and we ventured on our own by local buses to nearby towns. We learned of so many new places we'd love to visit in Mexico, and we hope to introduce them to you, our California Native travelers, in the near future.