The Summer/Fall 2009 edition of The California Native Newsletter is now in the mail. The newsletter, published by The California Native since 1984, has more than 10,000 readers (not counting those who download from the web). If you are not already a subscriber to this free newsletter you can signup now.
This issues feature stories include: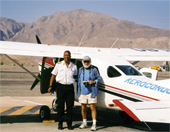 REVISITING PERU'S NAZCA LINES
The desert markings, believed to have been made thousands of years ago, made little impression on occasional travelers who viewed them from ground level, but when they were spotted by aircraft in the 1930's they caught the world's attention. They have since been surveyed, mapped and studied. Only two questions remain—who made them, and why?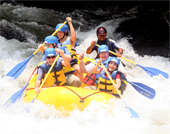 RAPID TRANSIT: COSTA RICA STYLE
Costa Rica has long been a favorite destination for both the beginner and the experienced river runner. With ample annual rainfall, mountainous landscapes, and plenty of road-to-river access, the country prides itself on being a whitewater paradise.
Packing a pearl-handled revolver, a riding crop and three lovers, the Baroness Eloisa von Wagner Bosquet disembarked on the Island of Floreana, in 1932, and declared herself "Empress of the Galapagos."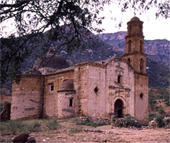 COPPER CANYON'S LOST TREASURES
In 1880, Alexander "Boss" Shepherd, the last territorial governor of the District of Columbia, packed up his family and, in the remote village of Batopilas, at the bottom of Copper Canyon, developed one of the richest silver mining operations in the world.
THERE'S MORE TO CHINA THAN BEIJING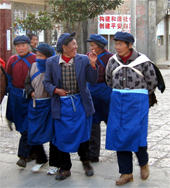 Because the Olympics were hosted in Beijing, chances are that you learned more about China in 2008 than at any previous time. On the other end of the country, far from bustling Beijing is Yunnan Province—home to the largest variety of ethnic groups in China.
CALIFORNIA NATIVE ADVENTURES
The newsletter also includes schedules, prices and descriptions of California Native's tours to Mexico's Copper Canyon, Peru, the Galapagos, Patagonia, Costa Rica, Yucatan and Chiapas, Myanmar (Burma) and Laos, Bhutan, Yunnan, China, and Ireland.