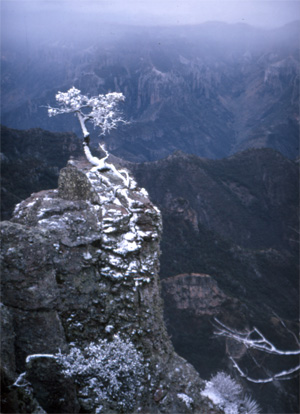 Please join us and celebrate this year's holidays in Mexico's Copper Canyon. We still have some spaces left on our Christmas/New Years Ultimate Copper Canyon tour where we will celebrate a special Christmas with the Tarahumara Indians at the Paraiso del Oso Lodge.
On December 23rd, our small group departs from Los Angeles and Phoenix airports for an exciting tour into Mexico's Sierra Madre. The 11-day Ultimate tour spends nights in El Fuerte, Cerocahui, Divisadero, Creel, Batopilas, and Chihuahua. As with all of our Copper Canyon tours, we ride the Chihuahua al Pacifico Railroad for one of the most spectacular train rides in the Western Hemisphere.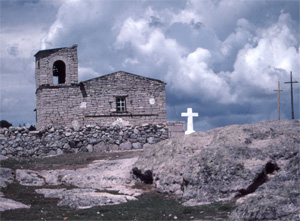 Participants will have the opportunity to enjoy a special Christmas Eve known as Noche-bueno (the Good Night), a delicious dinner at the Paraiso del Oso, and Ana Maria's famous Christmas punch. Those wishing to join the Tarahumara Indians and mestizo community may attend the midnight mass, also known as La Misa del Gallo (Rooster's Mass). Traditional Tarahumara dancing usually starts an hour or two before the mass, then recommences afterwards to make it an all-night celebration. As an old Spanish saying goes, "Esta noche es Noche-Buena, y no es noche de dormir" (Tonight is the Good Night, and it is not meant for sleeping).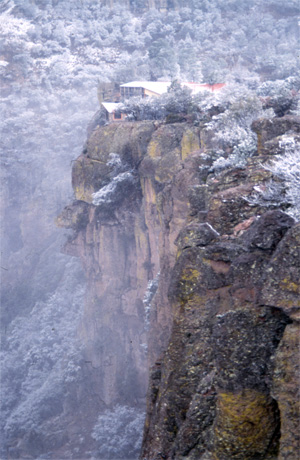 As Christmas morning arrives, the celebration moves back to the Oso Lodge where local Tarahumara, who live in isolated ranchitos in the rugged mountains surrounding the lodge, join the hotel guests for the piñata party. The children take turns swinging at the Christmas piñata until it explodes, showering candy and small toys. The hotel is filled with laughter and glee as the children scramble to collect their treasures. Then gifts from under the Christmas tree are handed out. As the locals return to their mountain ranchitos, The California Native guests prepare for a beautiful day trip to the bottom of Urique Canyon. In the evening after the excursion, guests enjoy a special holiday dinner.
In a few days, it will be time to welcome in the year 2013, and we'll join the New Year's Eve celebrations in the city of Chihuahua.
Some other highlights of this tour are the Cusarare and Basaseachic waterfalls, a day trip to the village of Urique, the "Lost Cathedral of Satevo," a trip back in time to the village of Batopilas, and magnificent vista points which overlook a whole series of intertwined "barrancas" (canyons).
Want to celebrate Christmas in Copper Canyon but can't take the full 11-days for your winter vacation? We also have an 8-day trip which departs on December 21.
To be a part of this year's celebration and enjoy this truly unique experience, call us at 1-800-926-1140 (or 1-310-642-1140) to make your reservations now as time is running out. Happy holiday season to all of our fellow travelers.