We appreciate it when our guests share their stories, comments and photos with us and allow us to post them on our blog. Recently, Steve Donaldson, from Calgary, Alberta, Canada, traveled with us on our Copper Canyon 8-day Independent Tour and wrote us this letter:
Hi Dave. We finished our Copper Canyon Tour a few days ago and I thought I would provide some feedback on our trip. First, thanks for setting it all up. Everything worked out great and we had an incredible experience. I will certainly recommend The California Native to others. Attached is a day by day run-down.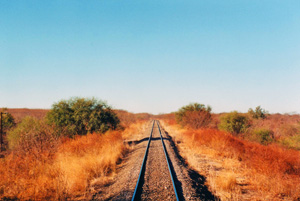 Day One
Taxi from Los Mochis airport to El Fuerte: We went to the taxi dispatch booth as recommended and secured a taxi to El Fuerte as you suggested. Excellent hotel and the staff were very accommodating which we enjoyed very much.
Days Two and Three
Check-out and transfer to the train worked well and the conductor had our tickets for the rest of the train ride.
We were met at the train station in Bahuichivo by Hugo from Paraisio del Oso.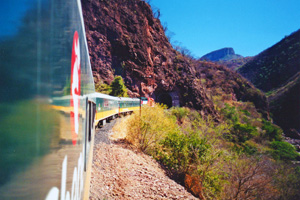 His English is perfect and he was very helpful and informative our entire stay at the lodge. Hugo suggested we hike up to Yogi Bear, it was great. Back down then into town where we had some wine at the Hotel Mission.
As I said, Hugo was great and very helpful and informative our whole stay. We had a great trip into Urique then a hike to the caves with his nephew and the next morning a horseback ride.
Day Four
All transfers worked out great and our room at the Best Western Lodge in Creel was excellent. A great example of rustic appearance with added amenities such as internet and even TV (even though we didn't need TV it was a nice addition). We were also introduced to our guide by Salvadore from S&G Tours for the next day tour.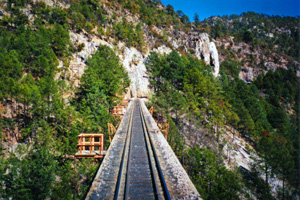 Day Five
Martin from S&G picked us up at 0930 and we were off on the tour. He was very accommodating to our needs and was helpful and we saw all the key sights – waterfall, lake, mission, Valley of the Monks, and caves.
Day 6
Check-out, train transfers and check-in to Mirador all worked out great. Hotel Mirador lives up to the pictures. I took two great hikes for a couple of hours, unguided, and loved it. Dinner was excellent.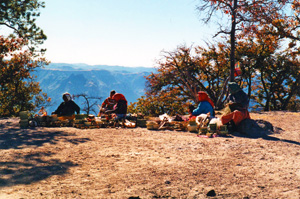 Day 7
Great breakfast and lunch. Had time for a couple of great hikes – not a cloud in the sky. Check-out seamless as was the transfer to the train. The staff at Mirador were excellent and very professional.
Again, thanks for making it happen and especially for your flexibility in our tour modifications and the personal contact to arrange everything.
Steve Donaldson
Calgary, AB, Canada